Welcome to Austin Mahone Wiki
Austin Mahone is an San Antonio born pop singer who became popular in 2011 due to viral videos of his performances. Mahone's debut single 11:11 was released on February 14, 2012. Austin has recorded his second single song 'Say Somethin' and the music video is released on Tuesday! His fans are called Mahomies and he is currently living in Miami
Featured Single
Singles
Did You Know?
Austin and Alex have a joint YouTube account called ShootUsDown?
Austin is an Aries?
Austin loves Subway? He even has a song about Subway!
Austin's favorite food is mac and cheese, but not with ketchup?!
Austin thinks English accents are cute?
Austin loves going to the beach?
Austin's mom's called Michele?
Austin's really tall? He's nearly 6ft!
Austin's fans go by the name Mahomies?
Austin shoe size are 11?
Austin plays the guitar?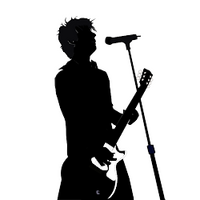 Ad blocker interference detected!
Wikia is a free-to-use site that makes money from advertising. We have a modified experience for viewers using ad blockers

Wikia is not accessible if you've made further modifications. Remove the custom ad blocker rule(s) and the page will load as expected.