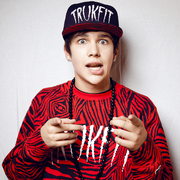 Austin Mahone, born April 4, 1996 (age 18) is an American pop singer.
Austin was born in San Antonio, Texas. In June 2010, Austin uploaded videos on YouTube with his friend, Alex Constancio. He became popular in 2011 when he uploaded music videos on YouTube. His online succes began to be a massive music career. On August 28, 2012, Austin officially announced that he has been signed to Chase/Universal Republic Records. In Valentine's Day 2012, he released his first single, "11:11" which charted #19 on the Billboard Heartseekers Songs chart. On June 5, 2012, Austin released a second single called "Say Somethin". His second single charted at #34 on Billboard Pop Songs chart. 
His biggest fan site are mahomies.net and mahomiehigh.com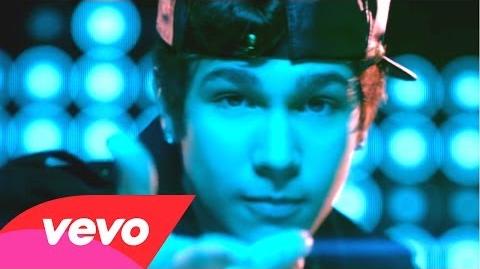 Austin became famous after uploading tons of covers on his old youtube channel youtube.com/user/AustinMahone After his discover he started singing songs of his own including: Mmm Yeah, 11:11, Say Something, Say You're Just A Friends, What About Love, etc.
He's met tons of celebrities and sang in this years Nickelodeons Kid's Choice Award's. He has also song along wih other celebrities including Pitbull and Florida.
Ad blocker interference detected!
Wikia is a free-to-use site that makes money from advertising. We have a modified experience for viewers using ad blockers

Wikia is not accessible if you've made further modifications. Remove the custom ad blocker rule(s) and the page will load as expected.